Benefits of EV Ownership in Texas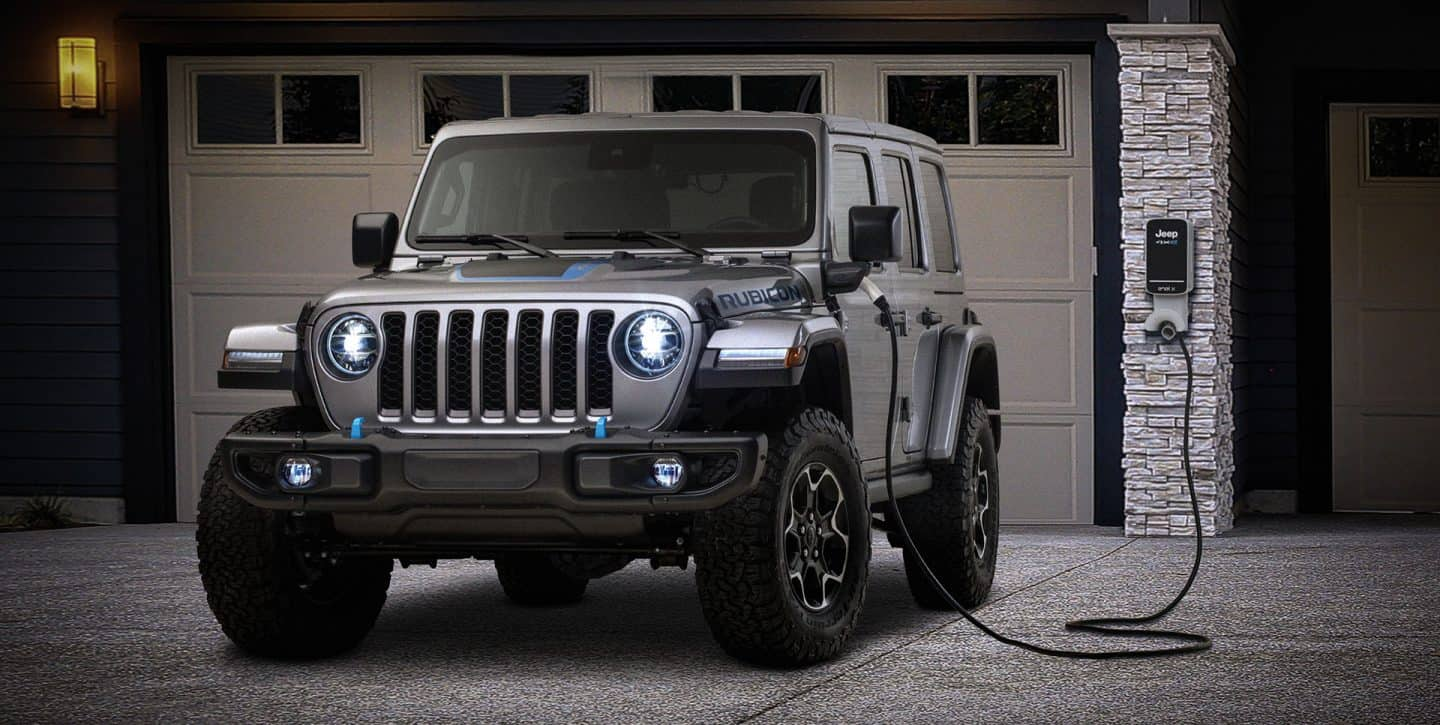 Benefits of EV Ownership in Texas
Visit Us at Martin CDJR!
Here in Texas, electric vehicles are becoming more and more popular each year. Just as there are more electric vehicles joining the market, the nationwide network of public EV charging stations is rapidly expanding, making EVs more accessible for everyone. There are so many great reasons to purchase an EV, many of which will save you time and money! Plus, you can enjoy the best of both worlds when you choose a sporty option like the Jeep Wrangler 4xe, and enjoy the perfect blend of strength and efficiency. Keep reading down below to learn more about the benefits of EV ownership here in Texas!
State Incentives for EVs
Many drivers might have reservations about making a big purchase such as a new car due to the costs! While it's true that purchasing a new car is a big decision, there are certain benefits to choosing an EV or PHEV as your next car! Many states, including Texas, provide special rebates for drivers who choose to purchase electric vehicles! Not only does this provide an incentive for drivers to choose a more environmentally friendly vehicle option, but it also helps you cover the cost of your purchase. You can check in with your local government to see which incentives are currently available in your area, and we here at Martin CDJR will also fill you in on our financing options to help you get the best deal on your purchase of an EV or PHEV.
Save Money on Gas
Unlike traditional gas-powered cars, electric vehicles use rechargeable batteries to drive. A PHEV, or plug-in hybrid electric vehicle, uses both a gas engine and a battery pack, while an EV relies on battery power alone. This means that you can either eliminate or greatly reduce the amount of gas you need in order to drive! Not only is this great news from an environmental standpoint, but it will also help you save money in the long run. The cost of gas to fill your tank is anywhere from 3-5 times more expensive than the equivalent amount of electricity it takes to fill your rechargeable battery. When you do the math, it's a no-brainer! EVs and PHEVs can both help you save big over time.
Go Off-Roading in an EV
Some people might be wondering whether an EV or PHEV has the power to stand up to harsh terrain. We here at Martin CDJR are pleased to report that you can absolutely still go off-roading in an electric vehicle! Take the Jeep Wrangler 4xe for example, This electrified version of the iconic Jeep Wrangler has all the power and capability you could ask for out on the trails. The Wrangler 4xe Rubicon can ford up to 31.5 inches of water when properly equipped, and it also offers features like all-terrain tires, steel underbody skid plates, locking front and rear differentials, and much more! The Wrangler 4xe also has a maximum towing capacity of up to 3,500 pounds, and offers the robust Rock-Trac 4X4 system.
Charge Your EV from Home
The nationwide network of public EV charging stations is expanding every day, making it easier than ever for drivers to keep their EVs charged and ready to go while they're traveling. However, when you drive an electric vehicle, you can charge your car without even leaving your home! When you install a home charging station, you can charge your EV whenever you want. Simply plug in your EV before bed, and wake up to a fully charged battery, ready to get you through your day! Plus, many home EV charging stations pair with your Wi-Fi network, offering handy features like mobile alerts, which can fill you in on your charging status, and when to charge your car for maximum cost-efficiency.
Visit Martin Chrysler Dodge Jeep Ram for New EV Inventory!
Here at Martin CDJR, we make an effort to serve all of our customers in their search for a new vehicle. You can visit us here at our showroom to check out our selection of new vehicles. Here at our dealership, you can request a test drive of your favorite EV models, and experience all of their features for yourself. Plus, our friendly and knowledgeable sales staff will be more than happy to help answer any questions you might have about our EV inventory, or any of the other vehicles on our lot. We'll also help you find a financing option that suits your budget, and we'll be sure to fill you in on all of our current specials and sales events. From all of us here at Martin CDJR, we look forward to working with you soon!