Common Towing Terminology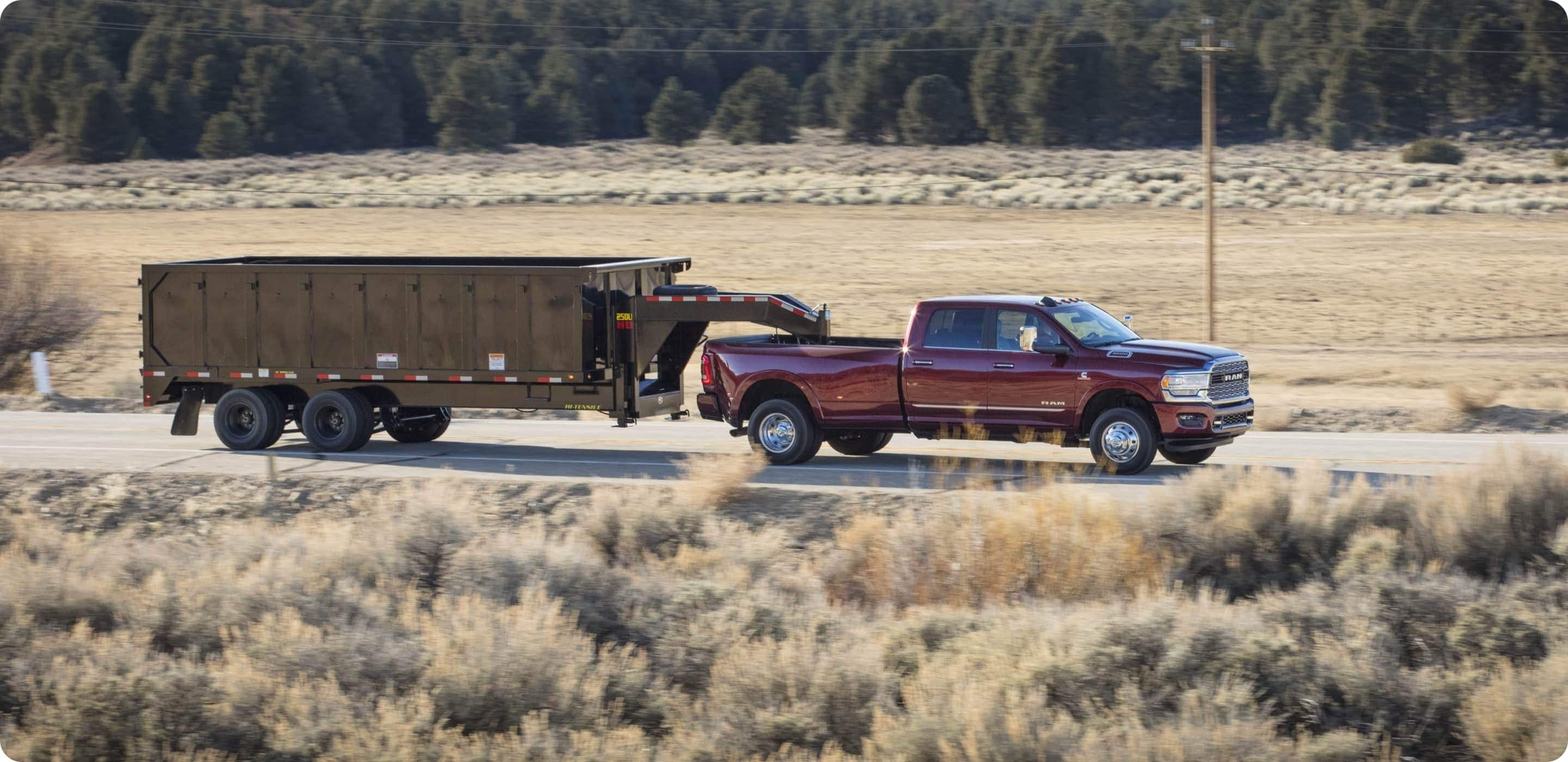 Common Towing Terminology
Brought to you by Martin Chrysler Dodge Jeep Ram
The Martin Chrysler Dodge Jeep Ram team knows how confusing towing can be, all the different equipment required, and all the terms used. So the certified technicians at Martin CDJR put together this list to help you understand some of the more common towing terms. We hope this helps!
Why is tongue weight significant?
The trail tongue weight is the total weight your trailer will push down on the vehicle's trailer hitch. Your trailer tongue weight should only be about 10% of your trailer's full load when towing with a conventional trailer but goes up to around 15% when using a fifth wheel or gooseneck style trailer hitch. These kinds of trailers will attach through the bed of your truck. A hitch is mounted in the bed of the car. When the trail tongue weight is too low, the trailer will sway from side to side. If the weight is too high, this will negatively affect your vehicle's towing dynamics.
Where can I find my towing capacity?
It is essential to know your towing capacity for your vehicle. If you try to tow more than your car will allow, you will do severe damage. You can find your vehicle's tow rating in the owner's manual. This amount is the weight of what you want to pull, including the trailer.
Why is gross vehicle weight so important?
The Gross Vehicle Weight Rating, also known as GVW, is the total acceptable weight when your vehicle is fully loaded, including passengers and payload. GVW includes the weight of your car, your passengers, and cargo weight combined.
Are payload weight and towing rating the same thing?
A vehicle's payload rating is the maximum amount of weight your vehicle can hold, i.e., cargo, whereas towing is the amount your car can "pull." If you are towing an item and hauling either cargo or passengers towing, you should never exceed the payload capacity.
How is the gross weight rating calculated?
The Gross Weight Rating sometimes referred to as GVW, is the total amount of weight inside the towing vehicle and the trailer. Gross weight rating includes all cargo and passengers.
Martin CDJR is always happy to answer any of your questions.
Martin Chrysler Dodge Jeep Ram service department hopes these terms help you understand the towing world. If you have any other questions, we would be happy to answers all of them. If you would like to set up an appointment to have towing equipment, call  (281) 622-4938 to speak with one of our experienced service advisers.