How to Buy a Used Pickup Truck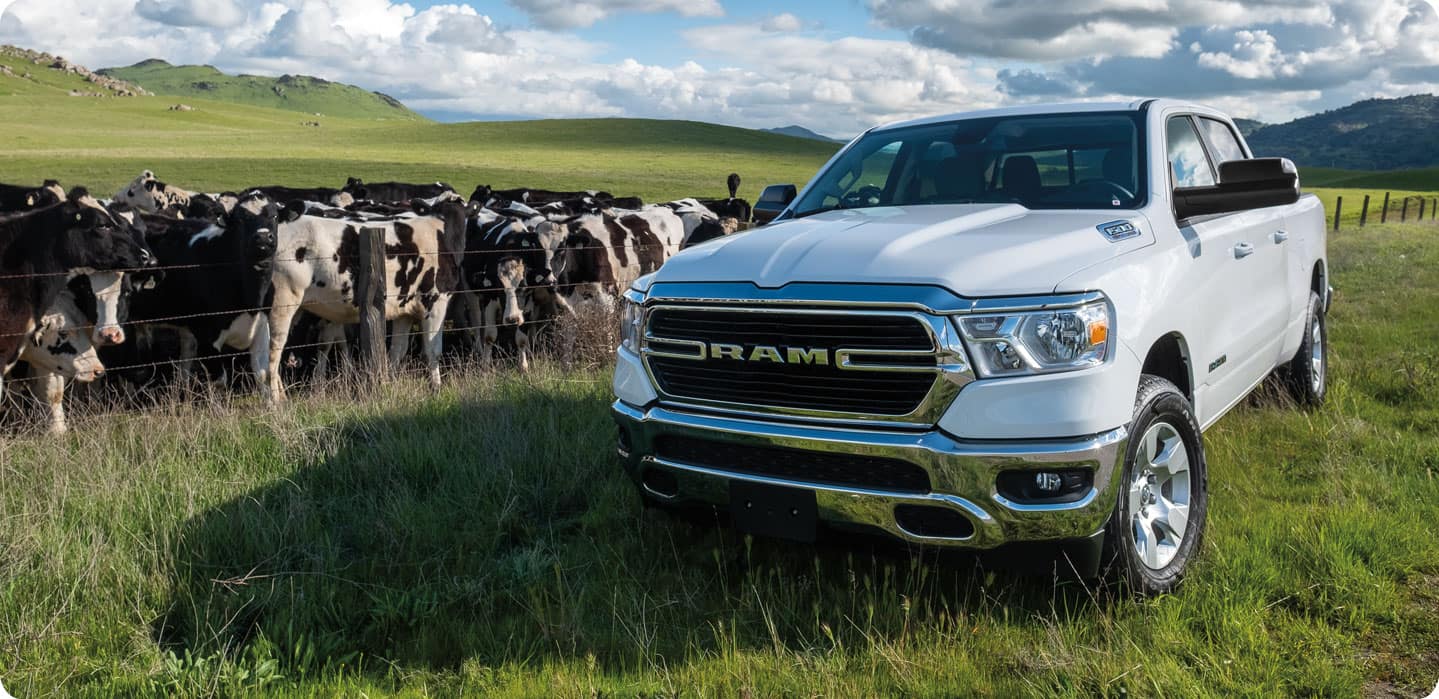 How to Buy a Used Pickup Truck
at Martin Dodge Chrysler Jeep Ram
Pre-Owned truck shopping can be a complex process, but if you are patient and organized and follow a few steps, you can end up with an excellent truck. The pickup truck started as a tool to help workers get through the day. However, in today's world, pickups are many families' daily drivers. Since they can get any job done and are the perfect partners for outdoor adventures, it's understandable that they are so popular, but buying a new one might not be the best option for those with a tight budget.
Set a Strong Budget for Your Truck
The first thing you will notice is that there are a lot and range widely in price. This is why it is essential to set a budget. Will you be paying cash, or are you planning to finance the purchase? If you are paying cash, then you probably already know how much you will spend. If you are going to finance then, you need to figure out what you can afford for a payment each month along with a down payment.
What Size Truck Is Right for You?
The next step you will need to do is decided what size truck is right for you. Do you need light-duty or heavy-duty? Long bed or short? Regular cab or crew? To help you narrow down your options, choose what you will be using the truck for? Mid-size trucks have smaller cabs and cargo beds and can't tow as much as full-size pickups. However, they can be easier to get in and out of than their larger counterparts, and they're usually more fuel-efficient. Full-size trucks are more diverse. An example of a light-duty truck is the Chevy Silverado 1500 or the Ram 1500. These trucks can tow more than the mid-size, and their cab is typically bigger. A heavy-duty truck classification is better for towing and hauling. However, the cab is generally the same size as that is offered on light-duty trucks.
Long or Short Bed Which is Better?
Once you have decided on the size engine, it is time to choose the bed length and cab size. There are three main cab sizes when it comes to pickup trucks regular, extended, and crew. The most basic is the regular cab, which has two doors and usually can fit up to three passengers. The next size up is the extended cab, which includes a back seat and smaller rear doors. Finally, the biggest and most popular size cab is the crew cab. With four doors and the most spacious back seat available, this configuration helps optimize a truck's practicality. There are usually two-bed sizes, a short bed and a long bed. Sometimes there's a third size in between those two. The shorter one is often called a standard bed and is typically 5 feet or 6.5 feet. Long beds also come in a variety of sizes and can measure up to 8 feet.
Martin Dodge Chrysler Jeep Ram has Great Pre-Owned Trucks.
If you want a variety of high-quality pre-owned trucks at a reasonable price, Martin Dodge Chrysler Jeep Ram is your one-stop truck shopping destination. We offer a wide range of manufacturers such as Ram, Ford, Chevy, and many others and different sizes of trucks. Our sales staff is here to help you find the right truck for your needs. Plus, we proudly serve our community as we are a member of it. You can see our entire pre-owned truck inventory right on our website. In addition, you can narrow your search by engine, body style, features, and many other options to help make your search easier.