Ram 1500 Maintenance Schedule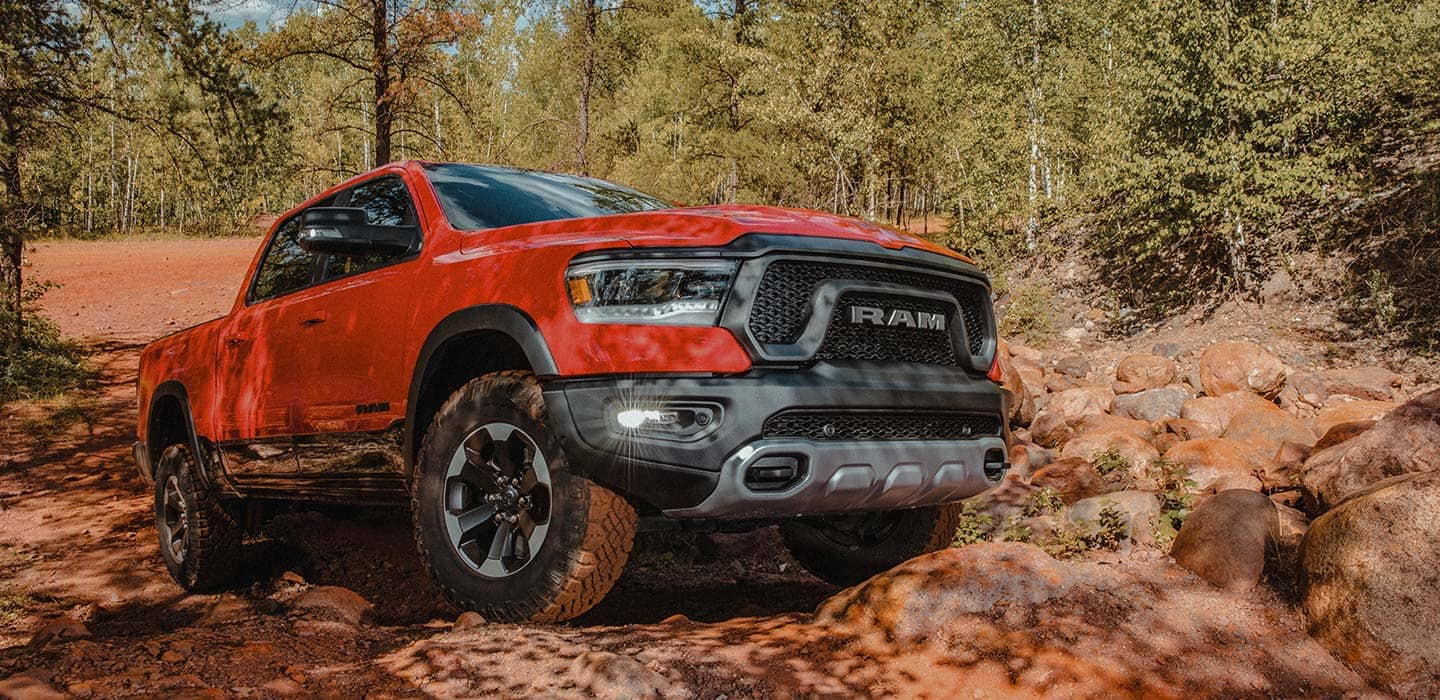 Ram 1500 Maintenance Schedule
Service your Ram 1500 at Martin CDJR!
If you own a Ram 1500, then you know that it is a dependable, well-built truck. But, be that as it may, to keep your truck performing its best, it is crucial that you stay on top of its routine maintenance schedule. Here at Martin Chrysler Dodge Jeep Ram, we want you to get the most from your truck. That's why we're offering you an outlined maintenance schedule of services necessary to your car's health as it ages. Continue reading below to learn more!
8,000-mile service
At roughly 8,000 miles, you should bring your truck in for its first service. At this service, your first oil change should be performed as well as a tire rotation and multipoint inspection. These services should be performed routinely at specific intervals based on driving conditions, driving habits, and vehicle usage. Ram trucks use an Oil Change Indicator that tells drivers when the truck is due for an oil change by monitoring the driving conditions, engine size, and oil quality. If your truck is used for daily driving and occasional light towing, you'll most likely get approximately 8,000 miles between oil changes. On the other hand, if your truck is used for off-roading or heavy towing, the oil will likely need to be changed every 3,000 to 5,000 miles.
20,000-mile service
When your odometer hits 20,000 miles, you most likely will have gotten at least one oil change since the first one. At 20,000 miles, a few more things should be evaluated. First, the suspension system should be looked at for any damage or malfunctions. Also, the braking system should be checked. This includes rotors, pads, calipers, brake fluid, and brake lines.
30,000-mile service
At 30,000 miles, Ram recommends having the air filters inspected and replaced if necessary. This includes the engine air filter and the cabin air filter. Additionally, the CV joints are recommended to be checked for leaks or cracks. Another inspection should be performed on the front and rear axle to ensure there are no leaks. Lastly, the transfer case should be inspected, as should the fluid inside.
100,000-mile service
Reaching 100,000 miles is a great sign of a healthy, well-maintained vehicle. At 100,000 miles, your truck will need some more intensive care. As mileage increases, you may need to start getting oil changes more frequently. Also, if the spark plugs have not yet been replaced, they should be at 100,000 miles. Additionally, the engine coolant should be flushed and replaced at this time, and the cooling system should be inspected. After 100,000 miles, the positive crankcase ventilation (PCV) valve can start to show signs of wear. Therefore, it is recommended to check it and replace it if necessary.
Ram 1500 service center near me
While this may seem like a lot to remember, the service team here at Martin Chrysler Dodge Jeep Ram is here to help! The skilled technicians in our service department have the skills and tools to keep your Ram 1500 on the road as long as you own it. So call our service department to schedule your next service appointment or do so right
here
on our website. We look forward to earning your business!