Ram Care Program at Martin CDJR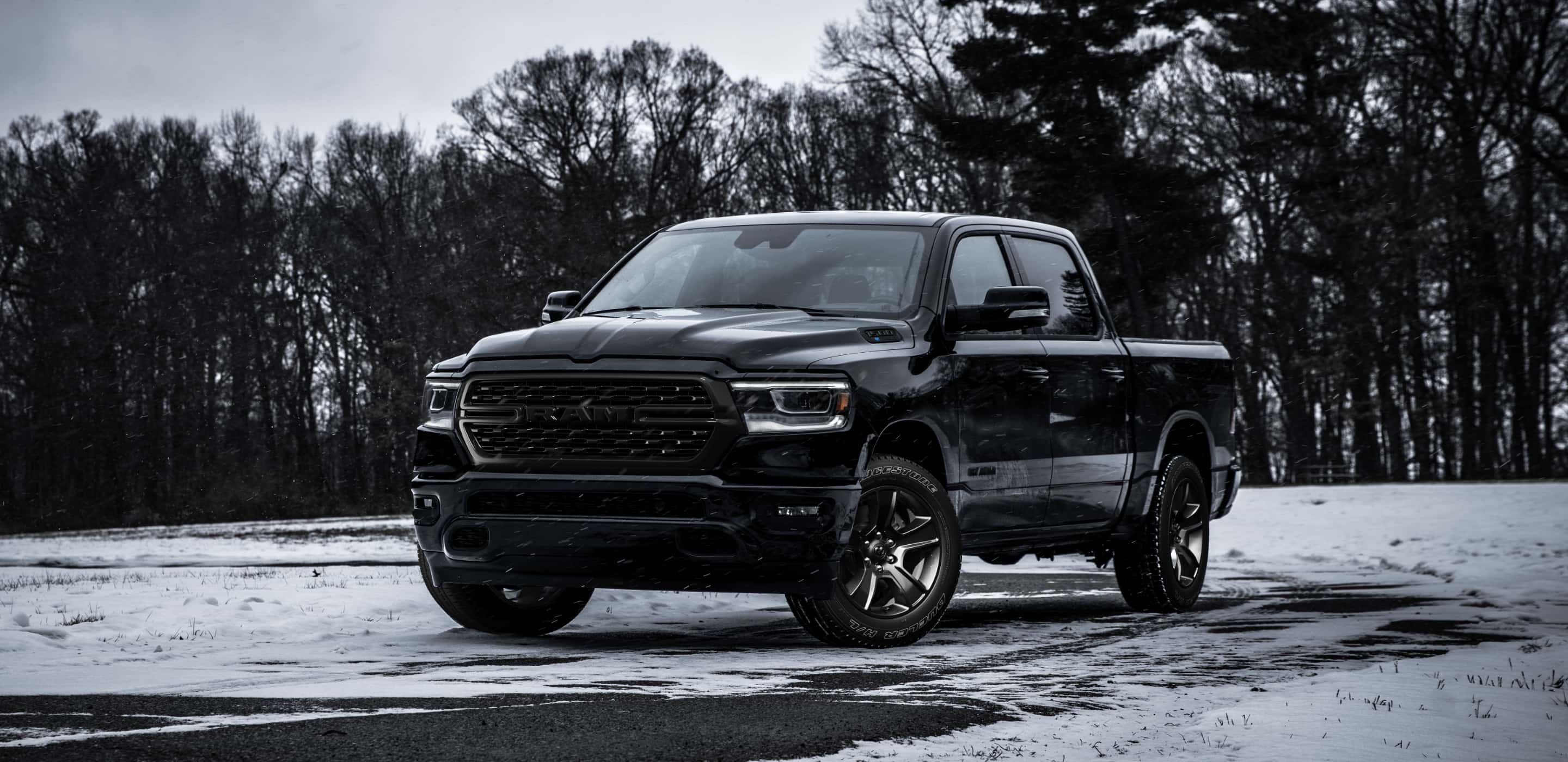 Ram Care Program at Martin CDJR
Learn the Benefits of Ram Care!
If you've been behind the wheel of a Ram pickup truck, you know just how enjoyable they are to drive. Between its undeniable capability, comfortable interior, modern technology, and outstanding performance features, a Ram truck gives every driver something to love. However, there's more to being a Ram truck owner than simply driving your pickup. Ram wants to make sure that each and every one of their customers gets the help and support they need, and the Ram Care Program is the perfect way to do just that! Ram Care is an all-inclusive customer care program for Ram drivers that provides you with exceptional customer support, anytime you need it. You can also access amazing deals on maintenance, plus VIP events, and extra peace of mind in case your trip doesn't go as planned. When you're a member of Ram Care, you can count on a knowledgeable associate to assist you anytime, anywhere! Read on to learn more about how to join in on the Ram Care Program!
Who is Eligible for Ram Care?
Before we get into all the details about what you'll receive as a member of the Ram Care program, we'll first explain who is eligible to join! The good news is, Ram Care is available to a wide range of models, and can be attained in more ways than one. Certain models of Ram trucks from the 2017 model year or newer will be eligible for auto-enrollment into the Ram Care program. This includes the Big Horn, Laramie, Rebel, and Limited trims of the 1500, 2500, and 3500, just to name a few. However, if your Ram truck doesn't fall into one of these categories, you can still purchase your Ram Care membership separately for any Ram truck from the 2014 model year or newer and receive all the same amazing benefits!
How Can I Manage My Membership?
If your vehicle has been auto-enrolled, you'll be able to enjoy Ram Care services for two full years! Once this period is up, you may be wondering what to do next. Luckily, you can easily renew your membership by visiting us here at Martin CDJR! Plus, you can also sign up for Ram Care updates, which will send you a heads-up if your membership is about to end, and even send you some instructions on how to renew. Not only that, but you can choose to add Ram Care to more than one vehicle at once! That means you can purchase a new Ram truck anytime, and as long as it's eligible, it will also be covered by Ram Care. In fact, there is no limit on the number of vehicles you can include in your Ram Care membership, as long as they fit the eligibility criteria!
What Benefits Does Ram Care Provide?
It's time to get into the best part of Ram Care, the benefits!
24/7 Support
One perk of being a Ram Care member is your ability to access exceptional customer care, anytime you need it. Ram Care members are treated to 24/7 customer support, courtesy of expert Ram representatives. You can access Ram Care support in one of two ways. First, you can call the hotline at 1-866-932-3878 for immediate questions. If your question isn't as pressing or time-sensitive, you can also submit it using your Ram Care account at ramtrucks.com/care, and an associate will be able to reach out and assist you. Either way you choose to use your 24/7 service, you know that you can always get the help you need, whenever you need it!
Worry-Free Maintenance
As a Ram Care member, you will be able to take advantage of worry-free maintenance that will help you keep your truck working its best! Within the two years of your initial Ram Care membership, you will be covered for four oil changes and four tire rotations. This means you can complete these services anytime you need them within that 24-month period! This system is very flexible, so that you can make your appointments whenever it best fits your schedule, and you can redeem these services at any certified dealership, like Martin CDJR! If you choose to renew your membership, you will receive two oil changes and two tire rotations that you can redeem anytime during the 12-month membership period!
Trip Interruption
As we all know, our trips don't always go according to plan, and sometimes things happen that get in the way of your original schedule. No matter what happens, Ram Care is here to help with trip interruption coverage! When the unexpected happens, your trip interruption coverage will help you with costs of things like meals, hotels, and alternate transportation like a taxi or bus in order to help get you back on track! Your membership will cover up to $1,000 worth of your necessary costs, and there is no limit on the number of trip interruptions that will be covered! That means for each time you face potential issues on your journey, you can expect the same amount of coverage each time.
Same Day Rental Coverage
Getting your car properly serviced is important, and Ram Care wants to make sure that it doesn't interfere with your busy schedule! To help you during your future appointments, Ram Care will provide you with same-day rental coverage, so that you can get some help with the cost of a same-day rental while your car is in the shop. Simply rent a car from a dealer or certified rental agency, and go about your day! Ram Care will be able to cover up to $35 of the cost of your rental, so you can get your truck the help it needs, without the stress.
Find New Ram Inventory at Martin CDJR!
When you shop for a new Ram vehicle like the 2022 Ram 1500, you'll be eligible for auto-enrollment into the Ram Care program for a 24-month membership! To take advantage of all these amazing services, check out our new Ram inventory today either online, or here at our dealership in Cleveland, Texas. You can also call or visit us to learn more about Ram Care, or to find out how to purchase a membership for any of your existing trucks. We're also happy to help answer any questions you have about the Ram 1500, or any of the other vehicles here on our lot. Plus, you can visit our service center to redeem any of your Ram Care maintenance appointments like oil changes or tire rotations! Shop online, or get in touch with us today at Martin CDJR!